Andy Croker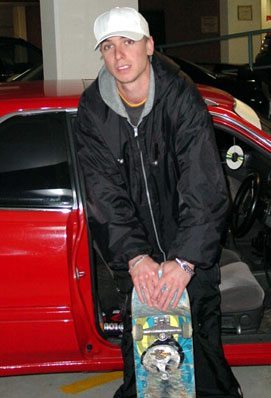 Andy sweet Andy! Born and raised in Sydney, Australia 22 years ago. Been skating for 11 years, keeping it fun and never taking things too seriously. Well, except for being an IT/Tech guy; his job. I know for a fact he works long and crazy hours.
Andy loves his car, thus I chose a pic with a glimpse of it. Andy writes hip hop music. His favorite quote: "It cant rain all the time."
About street skating? Here's what he says: "It's all about myself and the friendships I have come across that I know I will keep for the rest of my life. It's the feeling; the feeling you get when you first step on a board when you're young. This same feeling keeps you skating forever. It's about flow and a sense of well-being. It's in my heart till my heart stops."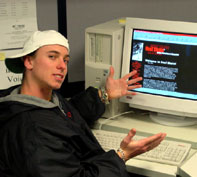 Andy must know the way to a woman's heart is through her website. And until my heart stops, thank you so much for agreeing to be my hunk, sweetie, you rock!