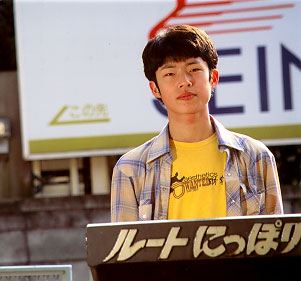 Kikuta is a skater from Tokyo, and indeed a hunk. I wonder how you say "hunk" in Japanese.
These pics were sent in by Real Skate staff member, Tim Fielder, who just arrived back from living in Japan for a year. Sweet Tim got his instructions wrong. I intended for HIM to be my hunk, but instead he submitted one.
Oh well, he didn't have to go far to find one, because indeed Kikuta is a total hunk, and as evidenced in Tim's pic below, a fine skater.
So, until I can get some info on Kikuta, we'll just have to stare at him and wait for a story on him and stoke ourselves over Tim's awesome photography. Thank you Tim, and thank you Kikuta. Welcome to Real Skate; we look forward to getting to know you better!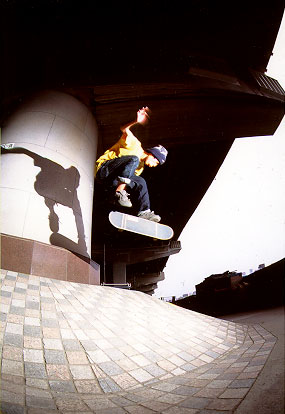 All photos copyright by
©Tim Fielder Photography